Driving a car is the MOST dangerous thing we do every day – 40,000 people die in cars each year.
Humans are really bad drivers.
To get a driver's license, you're given a 25 question multiple choice test at the DMV and then get behind the wheel.
Humans don't work towards being excellent drivers the way they train for a marathon, study for medical school, or practice an instrument.
Poor driving is amplified by distraction – checking phone notifications, texts, social feed, etc. How much can the average person be expected to maintain focus with their eyes off the road?
Autonomous vehicles could save tens of thousands of human lives per year.
Get the Future of Technology letter each month. Sign up below.
Processing…
Success! You're on the list.
Whoops! There was an error and we couldn't process your subscription. Please reload the page and try again.
The image below shows a graph of the advancement and sophistication of autonomous vehicles as time and technology moves forward.
Progress of AV's hits an inflection point where quick progress displays itself as a steep learning curve, slowly approaching an asymptotic limit of perfectly flawless autonomous driving.
As advancement of AV's approaches this limit, theoretically, system will never be perfect, but it will surely become good enough that the chances of a collision by an autonomous vehicle with another object is practically zero.
This is the point at which vehicles are 99.9999…..% safe, highlighted as the green line. As systems continue to be developed, we expect the "march of nines" above to approach closer and closer to 100%.
There is a big difference between a small fender bender and a fatal collision.
Before self driving technology progress reaches a point where it is statistically unlikely enough that a collision will ever occur on a road, an autonomous system will need to reach a point where the risk of fatal collision is practically zero.
This may be mitigated by incorporating risk avoidance technologies such as slowing down in high-traffic areas, or even designing fleets of cars that are able to communicate from one to the other.
Although autonomy progress has been drawn as a sigmoidal curve above, there may be an argument that the actual progress would look more like a logarithmic curve, if there were no time of slow progress before the inflection point.
In either case, self driving cars continue get better. Some companies have already built autonomous vehicles that feel safer than human driven cars. But these systems are still not entirely ready for the roads.
Humans do not accept AVs unless they are 100% safe, even if they are safer than human drivers. It's not that humans feel nonchalantly towards the 40,000 people that dies in car crashes each year, it more that humans have extremely high expectations of technology.
Despite the fact that our cell phones send information through the air, we get frustrated when internet speeds are slow and it takes us a few seconds longer to get an answer from Google. A lack of complacency isn't exactly a negative thing, it promotes technological advancement.
Any non-zero number of self driving car crash fatalities is absolutely unacceptable. The infamous av-Uber crash in Phoenix, Arizona was a tragic nightmare. Ultimately, autonomous vehicle technology must be perfect before humans will accept it.
Does this highlight some principle that is distinct to human mentality? Here are two examples:
Example 1: Humans have irrational fears
I have a few close friends who choose not to surf or go in the ocean because they are afraid of sharks. This is socially acceptable. But I have never met a single person that avoids riding in an automobile out of fear.
To be fair, transportation is pretty much mandatory for a lot of things in life, whereas going swimming in the ocean is trivial and not a requirement.
Why does a fear of sharks continue to be so disproportionally high among humans, compared to driving, which is orders of magnitude more dangerous?
Example #2: Humans are borderline incompetent at most things…
And our only hope is to create tools to help us accomplish the things we need to do. Expecting a human to drive a car is like expecting someone to prepare and serve a full course dinner without any of the tools that exist in a kitchen. While it is surely possible that someone might be able to build a fire without matches and maintain a consistent temperature with which to cook their food, it is extremely likely that they burn the food and making an awful tasting meal. Without tools that help us cook, we're incompetent. With tools like utensils and appliances, most people still have a hard time successfully preparing a meal. Even with the most advanced stovetop and cookware, cooking is difficult and takes just the right amount of time and patience to get right.
Transportation is no different. Humans were incompetent at all forms of transportation before railroads and the combustion engine. With engines and automobiles, we're still awful drivers.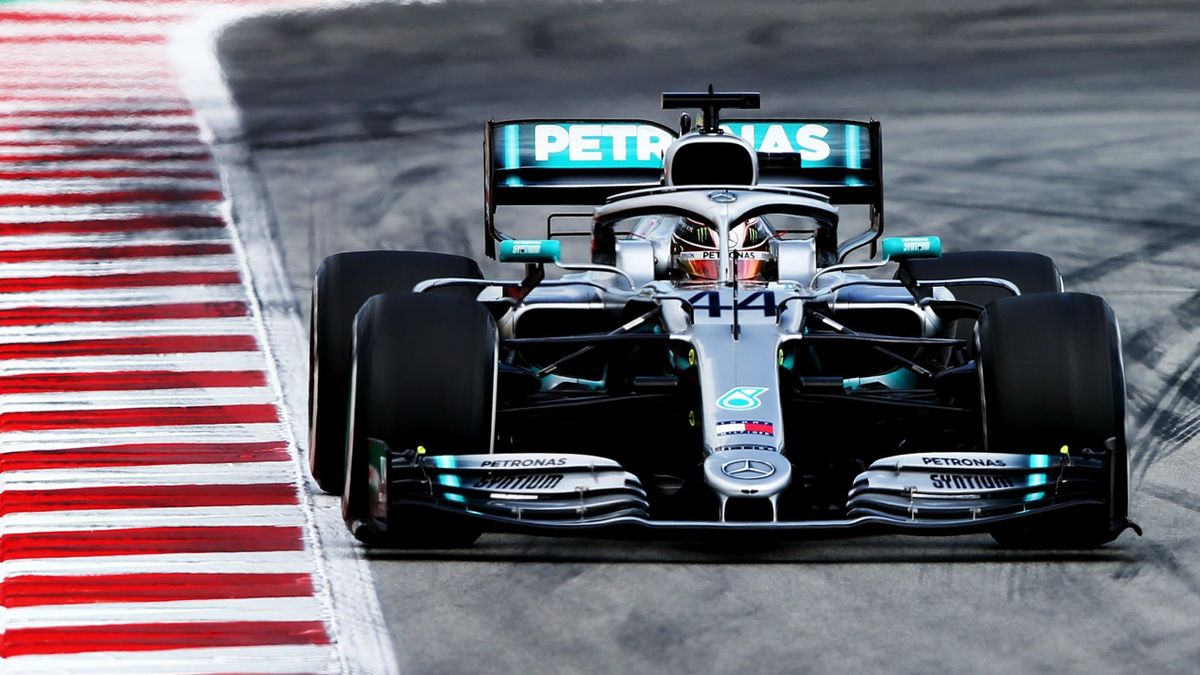 A car is just a tool. It is a solution to the slow transportation problem.
Some people drive cars for fun. Most people drive cars because they have the human centric need to move around from one place to another at their free will. Autonomous vehicles will make transportation more safe and effective.
Get the Future of Technology letter each month. Sign up below.
Processing…
Success! You're on the list.
Whoops! There was an error and we couldn't process your subscription. Please reload the page and try again.
Source:
According to the National Safety Council, over 40,000 people were killed in vehicle-related incidents in 2018. During the previous 3 years, there were more than 120,000 total fatalities.