Artificial intelligence has many applications – artwork is just one of them.
In the future, will artists might rely on artificial intelligence tools in the creation process?
With an easy to use text-to-image generation process, anyone in the world can create original masterpieces regardless of technical know how or skill level.
You don't even have to know what artificial intelligence is to use tools like this. It just goes to show you the exciting power that AI is bringing to our lives.
All you have to do is type a few words, and optionally upload a starting image.
Here is a link to the website: https://creator.nightcafe.studio/create
The website itself is actually fun to use as well – it includes a list of top posts, so you can see which creations have been most popular and most liked by others in the community.
Currently, the most liked post is a picture that resembles a strawberry grenade: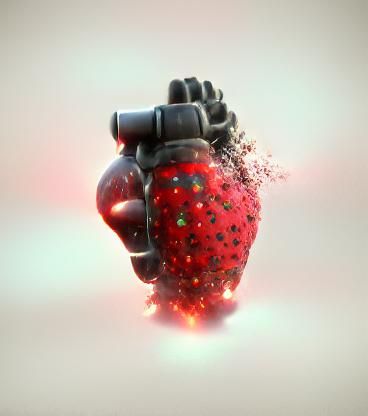 The process of creating the artworks is quite satisfying. It allows you to express just a bit of creativity – coming up with words that might fit together to create something unique, finding a starting point image on Google, and then letting artificial intelligence do the rest.
The exceptional levels of complexity that can arise from such simplistic inputs is quite astonishing.
Write simple words, such as "A mess yet magical" and you might end up with something like the below:
To be honest, this isn't the first website that allows you to create art with artificial intelligence, but it is one of the most fun, in my opinion.
Say what you will about robots taking over, or artificial intelligence tools replacing human labor in the workforce – the company's website states that AI is here "to make art creation accessible to the masses".
And to be frank, the creation process couldn't be simpler or more intuitive – literally anyone can create something.
Here's one below that I made, and even added a saccharine title.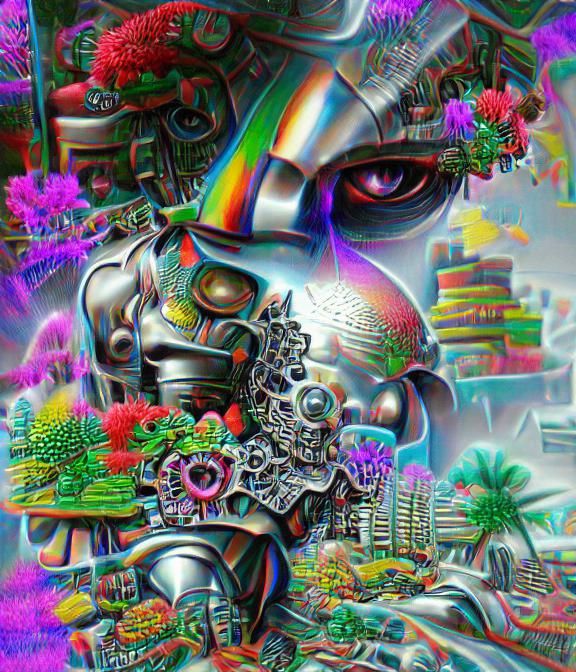 The ability to build applications that leverage AI as features yet can be used by the layperson even if they are non-technical means that the adoption of AI might end up happening faster that you might expect.
One can only imagine what artificial intelligence generated music might be like as AI applications expand. I can't wait for someone to build a way to create your own music using a process and technique that is as simple and easy as this one.
Get the Future of Technology letter each month. Sign up below.
Processing…
Success! You're on the list.
Whoops! There was an error and we couldn't process your subscription. Please reload the page and try again.